ActiveCampaign made easy, with Kay Peacey.
Learn how to use ActiveCampaign fast with these ActiveCampaign basics from Kay Peacey.
Quickly get familiar with the basics in ActiveCampaign like tags, custom fields, automations, and forms.
Avoid the common ActiveCampaign pitfalls and mistakes. Go straight to sending emails, and automating tasks, to make your working life easier and save you time.
Follow these tips to start sending emails and automating repetitive tasks with ActiveCampaign quickly and stress-free.
Want more ActiveCampaign help?
GET ACTIVECAMPAIGN SUPPORT & TRAINING WITH KAY PEACEY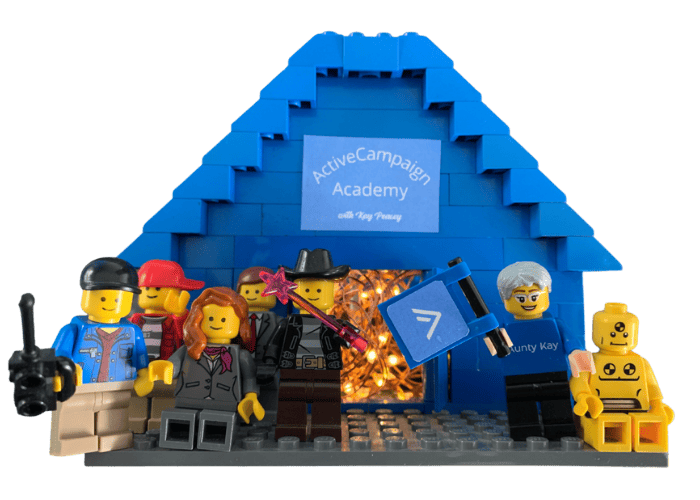 When you want time-saving, money-making and stress-reducing help with ActiveCampaign, you have come to the right place!
Click here for everything you need to know about the ActiveCampaign Academy with Kay Peacey
We will give you the exact steps you need to ace your emails and automation with ActiveCampaign, and get more juice out of your ActiveCampaign account.
There's expert advice from Kay herself, whenever you need it, plus courses on tap, resources to swipe, face-to-face calls, a community of ActiveCampaign buddies, and two flexible levels to suit where you're at with ActiveCampaign.