At first, it was easy to keep track
I love all the things you can do with ActiveCampaign, and how wonderfully detailed the systems and processes can get in there.
When I started working with ActiveCampaign I would hold it all in my head, and know easily exactly what things were, why they were there, and what they were connected to. Great!
Try ActiveCampaign now with a two week free trial
Then it got trickier
As I learned, I built more and more complex stuff, and started building for clients, and getting adventurous, with more integrations to other tech.
So inevitably, one day, it started to get hard to remember what exactly I built and why, and this is not a good look, whether it's client work or your own system.
It's also really time consuming to try and re-trace steps, and hard as heck to troubleshoot anything if you can't remember what was meant to be happening in the first place.
And then there are the breakages, a casual re-naming of something and the cascade of broken processes that starts – aargh!
So I needed a system!
Long story short, after a lot of trial and error, I found ways to document my ActiveCampaign worlds, and my life got a LOT better. Phew!
I like to share the good things, so here is my very own ActiveCampaign Roadmap method, so you can use it too.
May you never again face the pain of not having the foggiest idea what's going on in there!
Try AirTable now with the free plan – it's awesome!
And it made me faster too!
As a big bonus, it also provides fast one-click access to places in your ActiveCampaign account that can otherwise take what feels like forty clicks and half an hour to get to.
I almost forgot to mention that bit, because I take it for granted now, but trust me, it's a huge time saver when you realise you need to "pop back" into twenty emails to switch out a link!
Get faster and better at using ActiveCampaign
I build one of these ActiveCampaign roadmaps for every single client I work with.
When you're learning how to use ActiveCampaign it helps you understand the relationships between things, so even if you're just getting started with ActiveCampaign get one set up now.
If you're an experienced ActiveCampaign user with a messy account, this is a great way to make a start on untangling the chaos too.
We teach this as a core topic and big win inside the ActiveCampaign Academy.
Learn more about our ActiveCampaign Academy membership
Fast, effective training & support for ActiveCampaign users everywhere
Use AirTable to map your ActiveCampaign account
Here's how to use AirTable to keep track of what you have in your ActiveCampaign account.
I've started with an intro to AirTable in case you haven't used it before. It's fabulous, so don't be put off if you've not heard of it.
Try AirTable now with the free plan – it's awesome!
1 – Get started with AirTable
Set up a free AirTable account to use with your ActiveCampaign Roadmap Base – head here to sign up for a free account – you won't need the paid plan at all for this.
Skip this one if you already have AirTable in your world.
Try AirTable now with the free plan – it's awesome!
2 – Get our template and document your ActiveCampaign account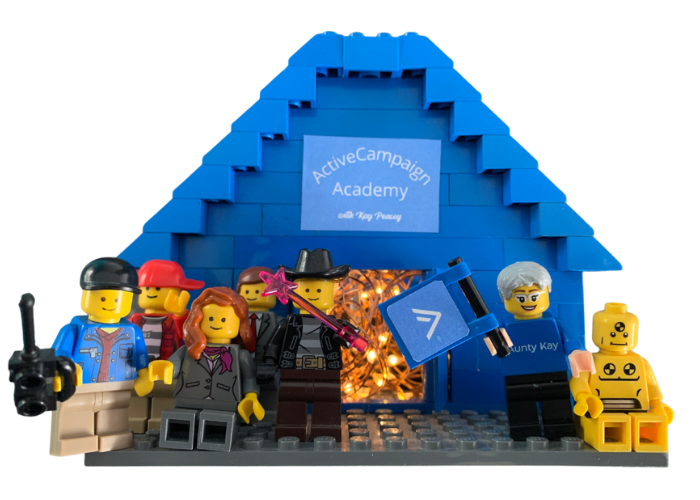 Get your hands on our very special and totally unique template for AirTable and use it to document your own ActiveCampaign account
The complete template and tutorials are available with instant access for all ActiveCampaign Academy members.
OMG Kay Peacey!!!

Ridiculous how valuable this membership is. I just poked around and watched ONE video about the Airtable template and I'm like 'yup, that was worth the whole year.' 😍

Anyone else reading this – please keep in mind that I DO THIS FOR A LIVING

Kronda Adair
This template is gold – hugely valuable, and easy and fast to get started with.
We use the roadmaps a lot for planning stuff, changing things, tidying up, deciding what needs a remodel. Happy days! Essential kit for unscrambling ActiveCampaign accounts that are in a mess.
Learn more about our ActiveCampaign Academy membership
Fast, effective training & support for ActiveCampaign users everywhere